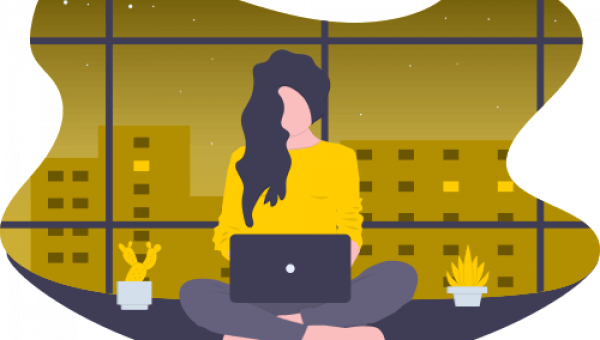 IELTS Speaking Vocabulary: Work + PDF
In Part 1 of IELTS Speaking, the examiner usually chooses the first topic out of these two: Work / Studies or Accommodation
At the very beginning of the speaking test, it is highly likely that you will be asked either about your job / study or about the apartment / house you live at. You definitely need to prepare for these two topics, because the examiner starts of with one of these topics quite often.
Here are the possible questions for Work topic:
Speaking Part 1 - Occupation/Work

Do you work or are you a student?

Why did you choose this kind of work?

What's the most interesting part of being a … (manager/student)?

What's the most difficult part of being a …?

What do you like/dislike about your work?

What kind of work would you like to do in the future?
>> Download this Vocabulary list in PDF
Vocabulary list for a high score for Work/Occupation

• I work as a/an …
• I'm currently a/an ...
• I'm responsible for …
• My main responsibility is to ...
• I enjoy socializing with my colleagues
• I'm interested in accounting.
• I don't want to be stuck behind a desk doing something dull.
• I don't want to end up in a dead-end job
• I'd like to be my own boss one day
• Meet deadlines
• Run my own business
• Heavy workloads
• To slave away
• Work round the clock
• Be a good team player
• My dream is to be a successful…one day.
• I feel dead tired when ...
• Sit in front of a computer screen
• I have to deal with overwhelming workload.
• I have a very hectic schedule
• I'm up to my ears in deadlines.
• I'm in two minds about my future career.
• Pursue my dream to become a/an …
Grammar:
I've been working for Nike for 5 years.
I've been working as a sales manager for 6 years.
Being a doctor is challenging because…
If I could change my job, I'd become a …

Adjectives

flexible
well-paid
full-time
part-time
manual work
stressful
challenging
temporary (for a limited time only)
voluntary
prestigious
rewarding
exciting
demanding
hardworking
fascinating
boring
dull
tedious (=boring)
exhausting
Lifehack: If the examiner asks you What's the most interesting part in your work? Do not repeat the word interesting all the time, use synonyms like exciting, rewarding, fascinating - even if it is not really that fascinating.
---
How to master IELTS Writing: Task 1 & Task 2
Full IELTS Writing (Ac) Course
14 lessons / 7+ hours of video content
How to write an answer to ANY type of Essay task
How to write an answer to ANY type of Graph task
How to structure your answer
What to write in each paragraph
What grammar to use
How to link your ideas
What vocabulary to use
What you should write to get a high score
Bonus: IELTS Punctuation PDF Guide
Everything you want to know to have correct punctuation in your IELTS Writing for 7.0-9.0 Score
(31 pages, .PDF)